Find out about us
Good behaviour is expected from all Cub Scouts and we clearly set out the behaviour we expect in a 'Code of Behaviour' which we hand to every new Cub.
It is not acceptable to the leaders or other Cub Scouts for an individual or small group to regularly disrupt the programme and therefore any Cub Scout whose behaviour is frequently unacceptable, will be asked to leave Cubs.
We encourage Cub Scouts to maintain a neat, tidy and clean appearance, so please ensure you child attends in full uniform each week. We carry out regular inspections of uniform and appearance and cubs are awarded points for good appearance.


THINGS WE EXPECT Do your best!
Just that – take part, have a go, do your best …Cubs is fun!
Be kind and helpful
Look after each other; see what you can do to help the other Cubs and Leaders…
Do a good turn every day
Helping someone else is always appreciated
Think of others before yourself
Make sure the others get to enjoy things as much as you
Listen when we ask
If we need to speak, you must be quiet – we don't want to shout. When we put our hand in the air you must be quiet and listen to allow us to get on with things quickly and safely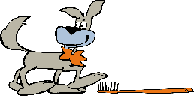 THINGS WE WON'T ALLOW
Being mean to others
Bullying either physical or verbal – such as name-calling or putting people down – will not be tolerated in any way
Things that put others in danger
Shoving, pushing, kicking or silly behaviour won't be allowed, as it can be dangerous
Rudeness and swearing
This offends many people and not acceptable – we expect better of you