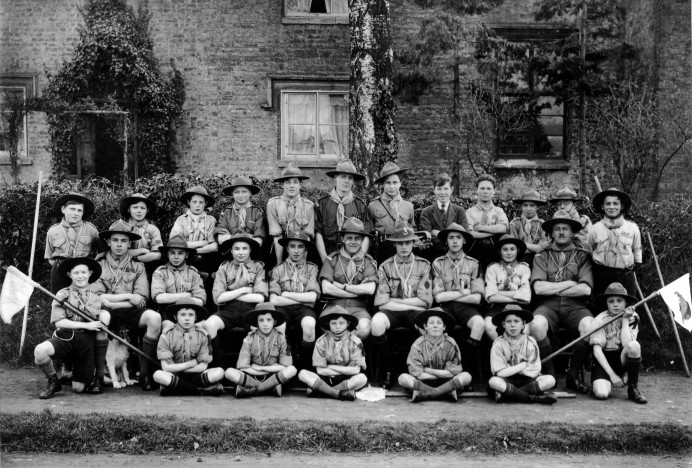 Charlton Kings Scouts celebrated their Scouting Centenary throughout 2010, with a series of special events.
The Group, which first met in February 1910, now has over 200 members and continues to thrive and grow at a steady rate. It boasts an Explorer section, two Scout troops, three Cub packs and two Beaver colonies – the second of which opened in 2010.
In February, nearly 500 past and present members got together on the 100th Anniversary of the first Scout meeting in the village in 1910.
An exhibition of Scouting history was on display together with a collection of scouting memorabilia. Current members enjoyed a range of different activities including crafts, firelighting and making camp gadgets and received a special commemerative badge designed by one of the Beavers, to wear on their group scarf
In June over 200 members of the group took part in a Centenary Camp at the Gloucestershire County Scouting Centre at Cranham. All sections joined together and enjoyed activities such as archery, rifle shooting, backwoods cooking and crafts. A campfire was held on the Saturday evening and on Sunday the curate from St Marys in Charlton Kings, led a 'Scouts Own'. Parents and former members had the opportunity to watch the children enjoying the various activities.
In December, nearly 200 Beavers, Cubs, Scouts, Leaders and Committee members took over Ten Pin Bowling in Gloucester, to celebrate the end of the year in style.
Activities come to climax in February with a special firework display to mark the end of the first 100 years and looking forward to the next!