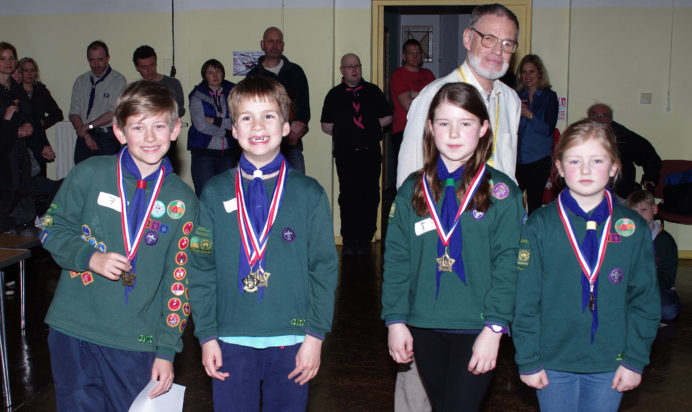 The Scout Association is a uniformed organisation and all Cub Scouts are expected at attend all meetings and outside events in uniform unless told otherwise.
The minimum Beaver uniform required is a Light Blue Sweatshirt and the Group Scarf – Royal Blue.
The minimum Cub Scout uniform required is a Dark Green Sweatshirt and the Group Scarf – Royal Blue.
The minimum Scout uniform required is a Dark Green Shirt and the Group Scarf – Royal Blue.
Optional extras items bought by some parents include the section colour Polo Shirt, Navy Activity Shorts and Navy Baseball cap. Trainers or similar non slip shoes are suitable for most activities.
Please bring a coat for outside activities generally, especially during the winter or if rain is likely, as we tend to carry out the activities even if it is raining unless the weather is severe. On muddy walks, walking boots or Wellies should be worn. At special events, for example St Georges Day, black shoes should be worn. New recruits to a section can continue to wear their previous uniform, or their own clothes until they are invested.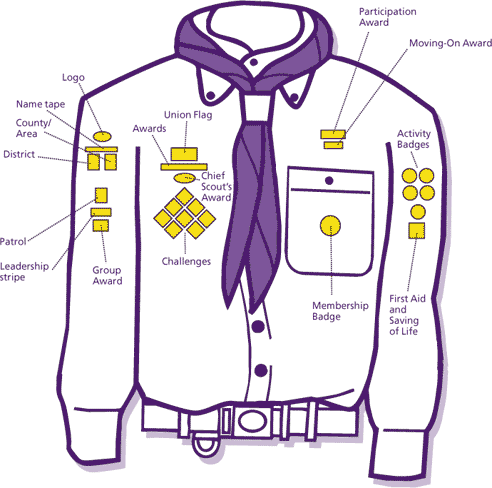 All Beaver, Cub, Scout and Explorer Uniform, Books and Gifts (and badges for Leaders only) can be bought at the Cheltenham District Scout Shop. This is located at:
Cheltenham District Scout Headquarters
St Mark's Community Centre
Brooklyn Road
Cheltenham
(This is just off Coronation Square).
The Shop is open every Thursday evening 6.00 pm until 8.00 pm and the first Saturday of the month 2.00 pm until 4.00 pm. It is closed all of August, the week before and after Christmas and the first Saturdays of September and January. It is however always advisable to phone first to confirm opening times: telephone Alan Green on 0776 2248708 during opening hours.
When shopping, please remember to state the name of the '7th Cheltenham (Charlton Kings) Scout Group' as this will ensure a small amount of the profit is returned to the Group.
Alternatively, all uniform is available from the official Scout uniform supplier Scoutshops which returns all profits to Scouting.