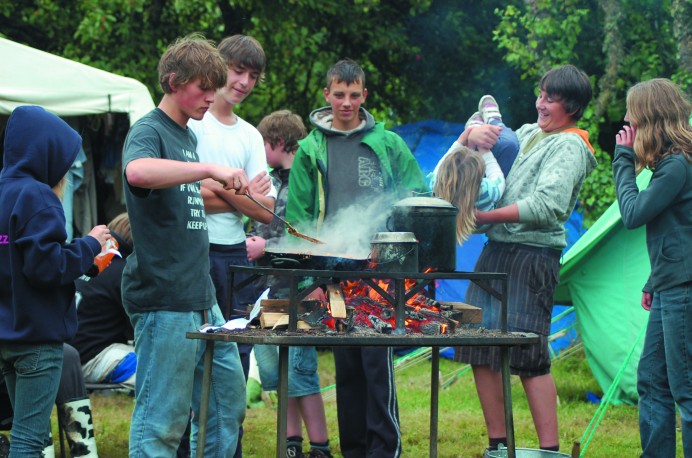 This is the highlight of our year – bringing together everything we've learnt at Scouts and a chance to take part in lots of exciting activities. This year we are off to Bryn Bolgoed, in Powys, from 23 July to 2 August. You will be in patrols and will cook your own food on a wood fire. Help will be on hand if you get stuck!
Activities will include, a visit to Oakwood theme park, caving, canoeing, mountain biking, air rifle shooting, geocaching and much, much, more!
The cost covers the full 10 days including all food and transport. For further details ring Trevor on 07967 478272.
Here are some links to photos of our previous camps.